This month's feature – our neighbors living in properties of Foundation Communities
Looking for ways to serve in this era of shelter in place?  Here's a great and easy option.
Foundation Communities Supper Club
Foundation Communities' Supper Club Program traditionally involves the host group bringing in a hot meal and spending some social time with the residents of a Foundation Communities property while setting up and serving the meal.  Our Mom2Mom group has been providing meals at FC's Garden Terrace community once a quarter for some time to approximately 40 people; however, the number of folks needing food assistance has increased to approximately 70 people.  Want to help? Read on.
We deliver meals to Garden Terrace Apartments monthly as part of Foundation Communities' supper club program.  With Covid, need has increased and we can no longer serve meals in person, so we have adapted to a sack-lunch style meal that we can drop off.  Catharine Corder has organized a sack meal option that expands the program to others in the church family in a safe manner.  Here's how it works. We will be filling a sack of food for each of the 70 residents. Sample items include a personal sized bag of chips, fruit or pudding cups, protein or breakfast bars, soft fresh fruit such as a bananas, oranges, or small portions of grapes.  A small can of soup would provide a hot option as each resident has a microwave in his/her apartment.  If you're ambitious, homemade cookies or brownies, packaged individually, would be a great addition.  We would also like to provide a sandwich in each sack.
Scan the list of requested items, click on your choice, and fill in your name/contact information.
Drop your donations off in the Fellowship Hall a day or so before the meal is to be delivered. You will do this individually, but please bring your mask just in case someone else is also dropping off their items. If you need a mask, feel free to take one found in the red box on the serving bar as you enter the Main Building. There will be signage as you enter Fellowship Hall to check that you have delivered your donations and with instructions as to where to place them.
Sound good?  To access the sign up Genius, click here: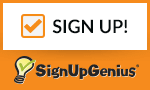 Other Ways to Support Foundation Communities
Care Cards
A simple, kind handwritten note can put a smile on the recipients face and change their approach to the entire day. Foundation Communities is inviting us to put pen to paper and share some simple, kind words with residents at Foundation Communities.
You might include an inspiring quote, a short poem, draw a picture, or share an affirmation. The message might include a resource like a fun website to visit, a writing prompt, or a simple activity. Take this as an opportunity to get creative or keep it very simple if that's what you're feeling. This is a great project for all ages. It would be appropriate to either sign the cards with your first name or with a general signature such as Your Friend at Oak Hill Methodist Church.
Guidelines
• A simple postcard size or smaller works great, but you can use what you have.
• Keep your language general for anyone to enjoy. These are not personalized notes.
• Please avoid language specific to any one religion or viewpoint, rather focus on what connects
us all as humans, regardless of any specific set of beliefs.
There will be a plastic bin on the front porch of the Main Building for you to leave your messages June 21-24. Be sure to check the box for FC Messages so as not to confuse it with the bin there for the masks program.
Masks
If you are a Rosie and are sewing masks for our community, we will be taking a supply of masks to Garden Terrace along with our food donations on June 25. Thank you, sewers, for your hard work over the past few months. Keep sewing as the requests for masks continue to trickle in. We would love to offer masks to a different Foundation Community property each month.
Financial Assistance
Residents of Foundation Communities properties pay rent, buy groceries and have health expenses like all of us; however, many have lost their work due to Covid-19. If you would like to make a financial donation to help families with rent, groceries or medical needs, go to
https://foundcom.org/get-involved/donate-emergency-fund/
If you are wondering where your money is going, please check out this video:
Pray
Prayer warriors, please include Foundation Communities residents (especially our neighbors in Oak Hill living in the Live Oak or Southwest Trails communities) as well as all impacted adversely by Covid-19 in your daily prayers. We know that prayers God hears our prayers and that those we pray for feel our concern and love.